RV Inn Style Resorts Amphitheater | Ridgefield, Washington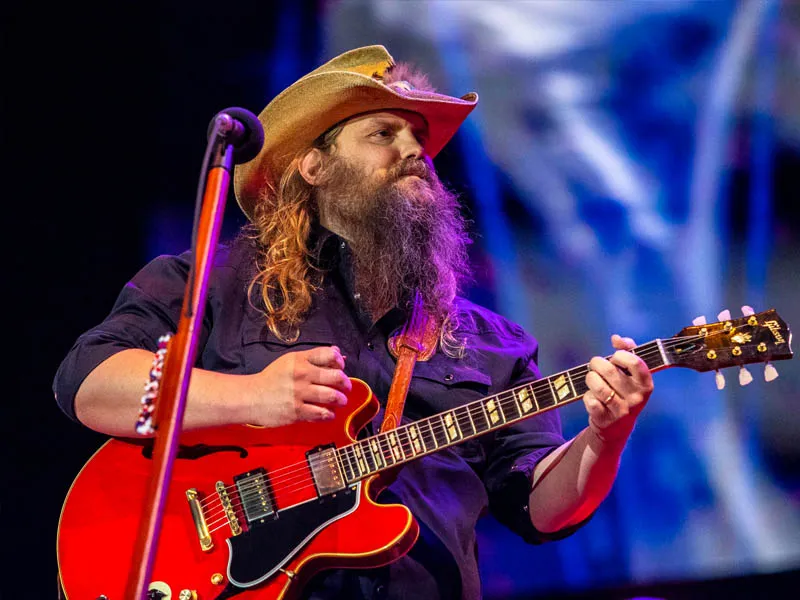 Music lovers can rejoice this summer with a phenomenal combination of performers for Chris Stapleton's All American Road Show! The massive outing celebrates the country superstar's latest album, Higher, which was recently released and dropped this fall! The All-American Road Show will hit over 30 cities, including a coveted stop at the RV Inn Style Resorts Amphitheater (formerly Sunlight Supply Amphitheater) at Ridgefield, Washington! On Friday, 26th July 2024, Chris Stapleton, along with his excellent musician friends Allen Stone and Nikki Lane, will light up the stage with their career-spanning hits! Expect Stapleton to deliver countless incredible hits, including new songs from his latest album! Meanwhile, Allen Stone will provide his usual soul and R&B staples, while Nikki Lane will cover her exciting country music numbers! If you're keen on seeing this outstanding music extravaganza, you should hurry and secure your tickets now before they're gone! Tickets to see Chris Stapleton, Allen Stone, and Nikki Lane are now available through the Get Tickets link!
Kicking off this fall, Chris Stapleton's All-American Road Show is set to be the biggest country music spectacle this season! The country superstar will deliver a slew of new material from his latest album, Higher. The record follows Stapleton's line-up of chart-topping albums, Starting Over, From a Room: Volume 1 and 2, and Traveller. There is no question that Stapleton's works are regarded as some of the best-selling country hits in recent years. His albums have consistently topped Billboard's country charts.
His latest album, Higher, spawned the hits "I Think I'm In Love With You" and "It Takes a Woman." Both singles entered Billboard's Hot Country Songs chart and conquered the airwaves on the radio and streaming platforms. As Stapleton delivers his latest setlist, fans can look forward to a plethora of new and older hits. Expect a myriad of well-known staples, such as "Tennesee Whiskey," "White Horse," "Broken Halos," and "You Should Probably Leave." Fans can also look forward to nothing short of an amazingly high-energy performance as Stapleton and his band conquer the stage with their outstanding tight sets.
Speaking of exceptional bands, Allen Stone and company are set to deliver an incredible live set. Stone is known for his iconic hits, such as "Brown Eyed Lover," "5 Minutes," "Unaware," and more. The soul/R&B icon has made waves with his live concerts thanks to his unique vocals and incredible musicianship. See Stone belt out his hits this Friday, 26th July 2024! We promise you won't regret it!
Another country icon, Nikki Lane, will perform some new songs from her latest effort, Denim & Diamonds. She has been a hot topic in the country music circuit thanks to her distinct vocals and fantastic stage presence. A country music star in the making, she's ready to conquer the Sunlight Supply Amphitheater with her outstanding staples.
See Chris Stapleton, Allen Stine, and Nikke Lane as they conquer the Sunlight Supply Amphitheater this summer! Now named the RV Inn-style Resorts Amphitheater, the venue is a remarkable 18,000-capacity concert ground that has hosted some of the biggest concerts in Washington.
Hurry and score tickets now to the All-American Road Show by clicking on the Get Tickets link!