RV Inn Style Resorts Amphitheater | Ridgefield, Washington
Your summer is about to get loud because American heavy metal giants Five Finger Death Punch and Megadeth are joining forces and traversing across the U.S.! The 2022 tour consists of more than 30 dates and kicks off in August. These monumental heavy metal bands will make a much-awaited stop at the Sunlight Supply Amphitheater on Friday, 19th August 2022! Moreover, Megadeth and Five Finger Death Punch will be supported by the legendary Mongolian metal band, The Hu! Don't wait too long now! Hurry and grab your tickets to one of the coolest heavy metal shows this season!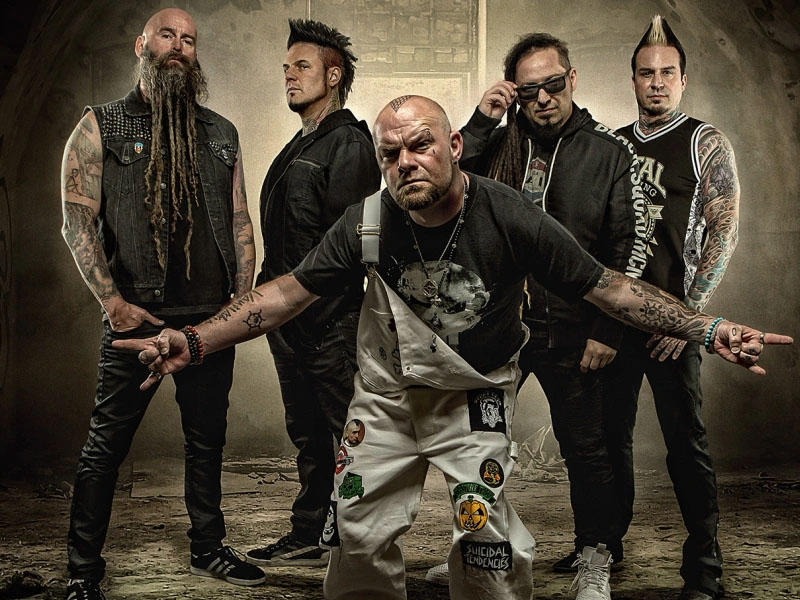 In line with the 2022 tour is Five Finger Death Punch's (5FDP) upcoming release of their latest record, AfterLife. The title track was dropped on April 15 through a lyric video uploaded on Youtube. The band described the album as their "most diverse" effort to date and will be the first record to feature their new guitarist, Andy James. Apart from the title track from AfterLife, fans at the Sunlight Supply Amphitheater show can also expect 5FDP to perform their hits from previous albums, such as "Bad Company," "Wrong Side of Heaven," "Jekyll and Hyde," and many more.
One of the big four of heavy metal, Megadeth, joins Five Finger Death Punch on the 2022 tour. Megadeth is both a pioneer and a legend among metal fans. Megadeth is one of the most commercially successful bands of all time, having sold over 38 million records worldwide. Led by famed guitarist Dave Mustaine, Megadeth has been at the forefront of the industry, releasing albums that influenced the next generation of heavy metal bands. Their most defining record and major-label debut, Peace Sells…. But Who's Buying? was released in 1986. The album has been regarded as a thrash metal classic, and it put the metal sub-genre, extreme metal, on the map.
Megadeth has earned numerous accolades, including 12 Grammy Award nominations and one Grammy win for Best Metal Performance for their single, "Dystopia," in 2017. Apart from the Grammys, Megadeth has also earned awards from prestigious awarding organizations in the heavy metal industry, such as Revolver's Golden God Awards, Metal Hammer Golden Gods Awards, and Loudwire Music Awards.
Get your tickets to this incredible tandem of heavy metal legends at the Sunlight Supply Amphitheater on Friday, 19th August 2022!