RV Inn Style Resorts Amphitheater | Ridgefield, Washington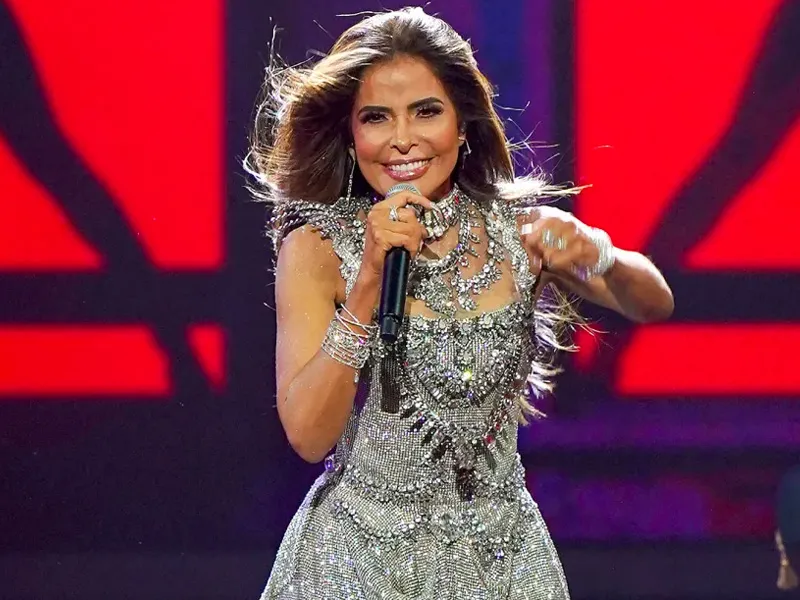 Latin music fans will be singing Gloria this September as one of the biggest Latin superstars takes the spotlight this fall! The one and only Gloria Trevi is sure to give her fans one memorable show this September 20 as she brings her highly anticipated "Mi Soundtrack Tour" to Washington's Sunlight Supply Amphitheater. The 55-year-old diva will sport her undeniable singing prowess and unparalleled stage presence to spice up your Friday night. After all, she isn't named the "Madonna of Mexico" for nothing, right? Expect to witness the grandest concert from the Supreme Diva of Mexican Pop in this one-night concert. Known for her stage theatrics, bodycon dresses, and glittery revealing ensembles, Gloria Trevi will make you sing and dance to her classic hits, including "Dr. Psiquiatra," "El Recuento de los Daños," "Como Nace el Universo," and "Tu Angel de la Guarda," among many others. If mentioning these songs excites you, you don't want to miss the show. So be sure to reserve your tickets as early as today. Click the "Get Tickets" link to place your ticket orders now.
Gloria Trevi is one of the biggest names in Latin music due to her out-of-the-box music that pushed Latin pop to a more progressive and feminist point of view. Due to this, she received the title "Madonna of Mexico." Her boldness translates in both the music and performances she had. Being both provocative and rebellious, she rose to fame and became an icon of embracing femininity and sexuality, introducing such ideas to a mostly conservative demographic she was in.
Gloria de los Ángeles Treviño Ruiz was born to hard circumstances in Monterrey, Mexico. At a young age, she was already in love with Latin and hard rock music popular during the 90s, like Led Zeppelin and Pat Benatar. She did not receive much support from her household, which pushed her to leave home at only 12 to pursue her passion for music and arts. To keep herself from surviving, she had to busk and do odd jobs. In the 80s, stars aligned for her when she became a part of the all-female group Boquitas Pintadas. The group had a short run but gave her opportunities to move forward with her solo career.
At the end of the decade, her debut, "¿Qué Hago Aquí?" (What Am I Doing Here?) dropped. The album was a breakout success. It spawned songs that topped the Latin charts. This stratospheric success would lead to her album selling millions of copies in only a year. Instantly, her life turned into stardom and wealth, being popular in most of the Latin America region. She followed this up with "Tu Ángel de la Guarda," which became a bigger success than the first one. For the first time, she was not only charting in Mexico but also in other Latin countries and in the US. Central in her releases during the time and the album she released afterward were her feminist ideas and sex-positive ideas. Many disagreed with her ways, but this would lead to her becoming more popular. As the 90s came, her repertoire of hits was added by songs such as "Con los ojos cerrados," "Lloran Mis Muñecas," and "Pelo Suelto."
Her rise to the top was then halted by a huge setback in her career in 2000. A serious criminal charge was given to her and her producer. She served jail time in Brazil for years because of this scandal and was released only in 2004. This event proved to have a huge blow in her career. Right back at the bottom, she clawed her way back as she released "Cómo Nace El Universo," which she wrote inside the prison. Unlike her past releases, this album is quite mature. It reflected her experiences and struggles in the past couple of years. "Una Rosa Blu" followed, which became a hit in Mexico, the US, and Spain in 2007 and 2009. In the following years, she recorded seven more albums, with "Mi Soundtrack Vol. 1" as her most recent.
The Latin pop superstar will perform at the Sunlight Supply Amphitheater on September 20, 2024. Buy tickets now!