RV Inn Style Resorts Amphitheater | Ridgefield, Washington
Grab all your rowdy friends because a prodigy and legendary, singer, songwriter, and Country Music royalty Hank Williams Jr. known for his blend of southern rock, blues and country, will hit the road in 2023 alongside special guest Old Crow Medicine Show. The show will be on tour to promote Hank's new album, "Rich White Honky Blues." So grab some tickets for the show at Sunlight Supply Amphitheater on Friday, July 7th 2023. This is one hell of a greasy, blues gig you do not want to miss, and get ready for a very rare appearance from Hank, and probably one of the last tours he will do!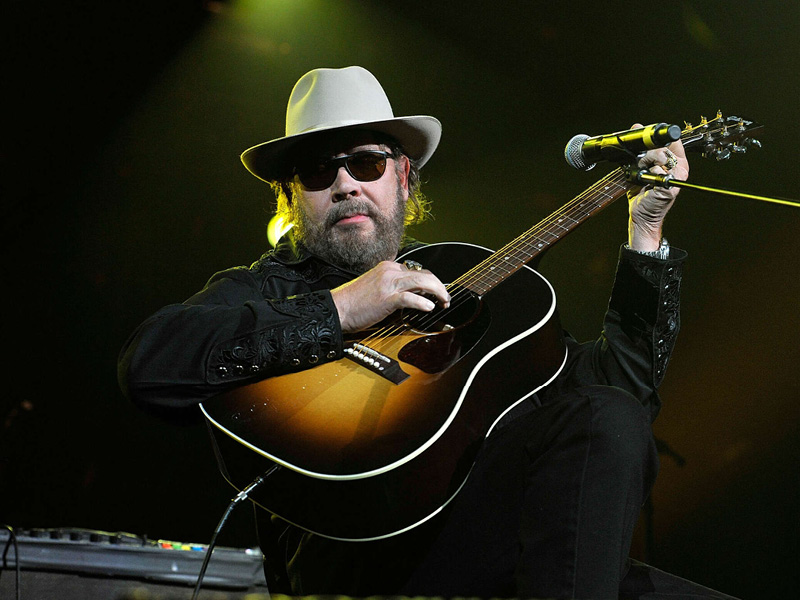 Hank teamed up with a band that includes slide guitarist Kenny Brown, bassist Eric Deaton, and drummer Kinney Kimbrough on Rich White Honky Blues. A combination of blues standards and original compositions make the session loose, muddy, and greasy, allowing Hank Jr. plenty of room to growl, dance, and cuss.
Randall Hank Williams, also known professionally as Hank Williams Jr. or Bocephus, is a musician whose musical style is typically described as a fusion of southern rock, blues, and country. He is the son of Hank Williams, a country performer, and the father of artists Holly Williams and Hank Williams III. At the 2006 CMT Music Awards, he received the Johnny Cash Visionary Award and was named a BMI Icon at the 56th annual BMI Country Awards. He was inducted into the Louisiana Music Hall of Fame in 2015 and was selected to be inducted into the Country Music Hall of Fame in 2020.
Old Crow Medicine Show, the renowned all-Americana string band from Boone, North Carolina, have migrated to Nashville. The band performs old-time folk-country songs with a punk edge. The band's "Remedy" album received the Grammy for Best Folk Album in 2014. Several Old Crow Medicine Show studio and live albums have charted at No. 1 in the United States, including "Volunteer" in 2018 and "Live at the Ryman" in 2019. "Paint This Town," the group's most recent studio album, was released in 2022. In 2012, the six-piece quartet was admitted into the Grand Ole Opry.