RV Inn Style Resorts Amphitheater | Ridgefield, Washington
The season is getting hot, and this calls for an equally amazing live show featuring the hottest performers in the music scene! The celebrated hip-hop icon Lil Durk is here delivering exactly what you ordered and bringing his critically-acclaimed live performance across North America! The Grammy-nominated rapper is setting out on the Sorry for the Drought Tour, and he's hitting the RV Inn Style Resorts Amphitheater (formerly known as the Sunlight Supply Amphitheater)! This highly-anticipated event on Wednesday, 30th August 2023, will showcase the rapper's most exhilarating hits, including "Broadway Girls," "3 Headed Goat," "Who Want Smoke," and many more! This momentous show in Washington will highlight the platinum-selling icon and feature performances by special guests Kodak Black and NLE Choppa! If you want to experience some unprecedented hip-hop hits live this summer, then you should click on the Get Tickets link now before it sells out!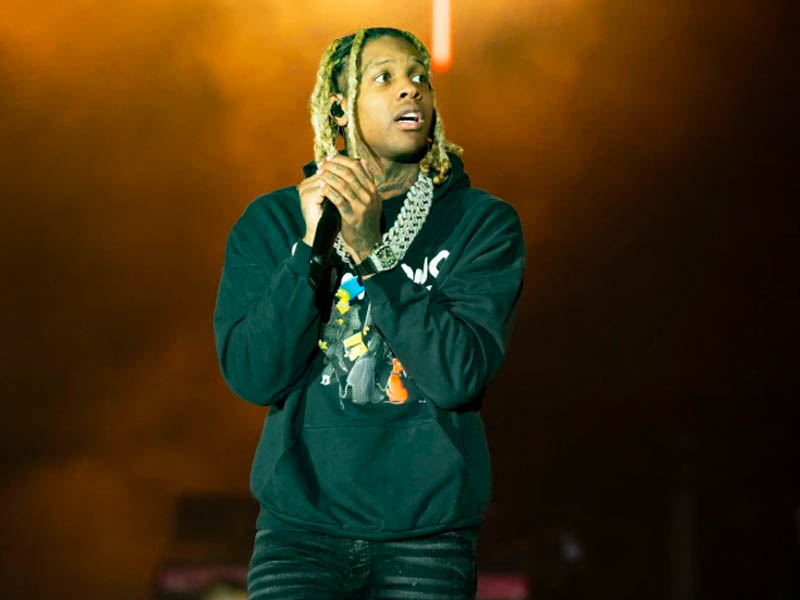 Last year was an eventful period in Lil Durk's phenomenal career. The critically-acclaimed rapper received his third Grammy nomination for participating in Kanye West's album Donda. He also received an NAACP nomination for his single with Drake titled "Laugh Now Cry Later." Over at the iHeartRadio Titanium Awards, the same song won the 1 Billion Total Audience Spins Award. The same year, Lil Durk released his highest charting effort, 7220, which topped three Billboard charts, including the Billboard 200. The album also sold over one million copies eight months after its release. 7220 also spawned the massive hit "Broadway Girls." The single became the rapper's second-highest-charting song on the Billboard Hot 100. It was also his first hit to go number 1 on the Hot R&B/Hip-Hop Songs and Hot Rap Songs chart. With an eventful 2022, the Grammy-nominated rapper did the only logical thing to do after a fully-packed year – release another groundbreaking album.
This 2023, Lil Durk dropped the most compelling hip-hop banger of the year. "All My Life," featuring J. Cole showcased Durk's signature striking lyrics. The feel-good hit also features children singing the chorus, making for a fully-energetic track with a remarkably powerful message. Upon its release, "All My Life" became Durk's highest-charting song on the Billboard Hot 100. The single peaked at number 2 on the said chart and topped the Hot R&B /Hip-Hop and Hot Rap Songs. The song is consistent with Durk's tracks in his latest album, Almost Healed, which is set for release this spring.
Chart-topping rapper Kodak Black will join Durk on this highly-anticipated run. The "Zeze" rapper will also drop his latest effort, Pistols & Pearlz. The album follows Black's series of chart-performing releases, including his number 1 albums Dying to Live and Back for Everything. Earlier this year, Black released a single, "Angel Pt. 1," with NLE Choppa. The song peaked at number 65 on the Billboard Hot 100 and number 18 on the Hot R&B/Hip-Hop Songs.
Meanwhile, rap wunderkind NLE Choppa may be a semi-newbie on the hip-hop scene, but he is also regarded as the fastest-rising star in rap. NLE Choppa made waves with his massive hits "Walk Em Down" and "Shotta Flow 5," both featured in his gold-selling debut album, Top Shott. This year, he recently came out with his sophomore effort, Cottonwood 2, which debuted at number 21 on the Billboard 200.
Experience a top-tier hip-hop showdown at the RV Inn Style Resorts Amphitheater (formerly known as the Sunlight Supply Amphitheater) this summer by securing tickets to Lil Durk's show on Wednesday, 30th August 2023!