RV Inn Style Resorts Amphitheater | Ridgefield, Washington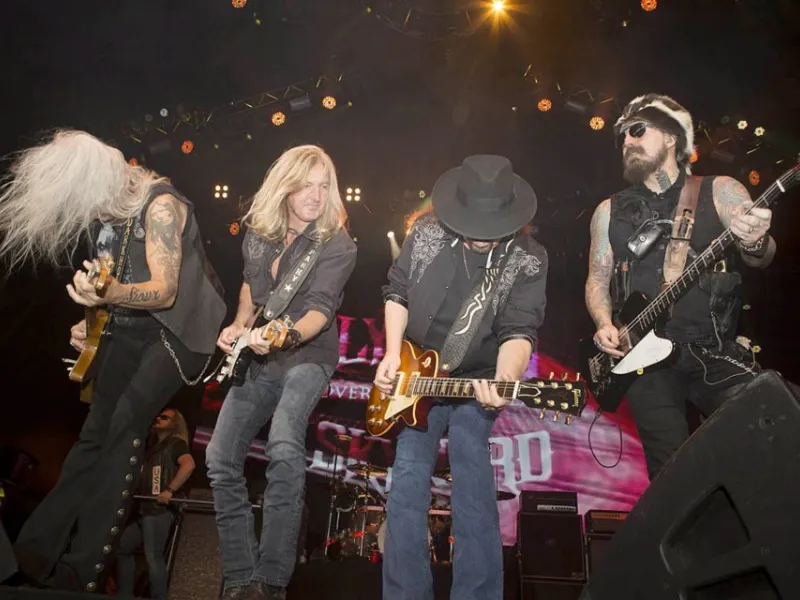 Brace yourself for the reverberating concert clash between Lynyrd Skynyrd and ZZ Top this Sunday, September 22, at the Sunlight Supply Amphitheatre, with guest band The Outlaws! After the continuously thunderous applause of its 2023 leg, the co-headlined "Sharp Dressed Simple Man Tour" adds 36 new North American shows for Spring and Summer 2024. Find yourself back in the '70s musical revolutions with Lynyrd Skynyrd's Southern rock anthems and acoustic classics. This legendary group engraved "Sweet Home Alabama" and "Free Bird" into the mainstream musical canon, with further foundations from multi-platinum albums, including their fifth one, Street Survivors. Meanwhile, ZZ Top comes in from the blues rock corner to reiterate the smash success of their "La Grange" and "Tush" hits. But more than that, they're kicking to unleash their synth-influenced albums such as Eliminator and MTV fan-favorite tracks like "Gimme All Your Lovin'." The Sunlight Supply Amphitheatre will oversee the show, highlighting both Rock and Roll Hall of Famers with top-notch sound engineering. Get your tickets now!
Dads, uncles, and classic rock fans unite! Two of the genre's most legendary acts are teaming up for a much-awaited concert reunion that'll have you high on headbanging havoc. Lynyrd Skynyrd and ZZ Top, with special guests The Outlaws, will blow the roof off the Sunlight Supply Amphitheatre on September 22, on the second coming of their "Sharp Dressed Simple Man Tour"—a renewed 36-show series spanning North America this 2024.
"If Skynyrd warmed up the crowd, then ZZ Top stoked the fire… Despite both bands being around for half a century plus, their music still resonates with fans both young and old."
The Southern rock scene owes much of its mainstream appeal and significance to the Lynyrd Skynyrd revolution during the transformative 1970s. At the height of their fame, the band canonized "Sweet Home Alabama" and "Free Bird" into the modern musical lexicon of classic songs. They recorded numerous multi-platinum track collections, including the acoustically transcendent Street Survivors fifth studio album and the Skynyrd's Innyrds compilation of greatest hits.
ZZ Top, meanwhile, is the blues rock powerhouse of the same era. Concert-goers would trip over themselves to witness the trio's live performances of smash singles "La Grange" and "Tush." During their 1980s comeback, ZZ Top added synth patterns into their production, giving birth to multi-platinum albums Eliminator and Afterburner. They claimed pop culture prominence through MTV appearances, most notably with the music videos for "Gimme All Your Lovin'" and "Legs."
Both Lynyrd Skynyrd and ZZ Top were inducted into the Rock and Roll Hall of Fame, the first in 2005 and the latter in 2004.
The concert's guest act, The Outlaws, are contemporary rock icons most would recognize from classic hits "There Goes Another Love Song" and "Green Grass and High Tides," in addition to their 2012 comeback album, It's About Pride.
The Sunlight Supply Amphitheatre (now called the RV Inn Style Resorts Amphitheater) will be ground zero for the Sunday showdown between American band legends Lynyrd Skynyrd and ZZ Top on September 22. The fan-shaped roofed area is equipped with cutting-edge acoustic systems, projecting the rockfest's relentless riffs deep into the venue's rolling lawn. With an ever-helpful support staff and concessions galore, your concert experience is guaranteed beyond world-class. Book your tickets today!