RV Inn Style Resorts Amphitheater | Ridgefield, Washington
YOU GOTTA CHECK THIS OUT, There is this tour, and you should definitely BE part of it. Any guesses as to who we are talking about? Just playing, we all know that you are the realest of real fans, and you of course know it is MuDvAyNe's PSYCHOTHERAPY SESSIONS. You are guaranteed to have a blast, and along with the entire nation, you will be able to experience these legendary performers as they embark on a massive 26-city tour. On August 23, 2023, when the tour comes to the RV Inn Style Resorts Amphitheater, you can expect to be thrilled with all of the incredible theatrics and awesome music blaring through a world-class sound system. One of the best concerts you'll ever see is just a click away, and NOW, all you have to do is click the "GET TICKETS" button up top, which is ridiculously simple.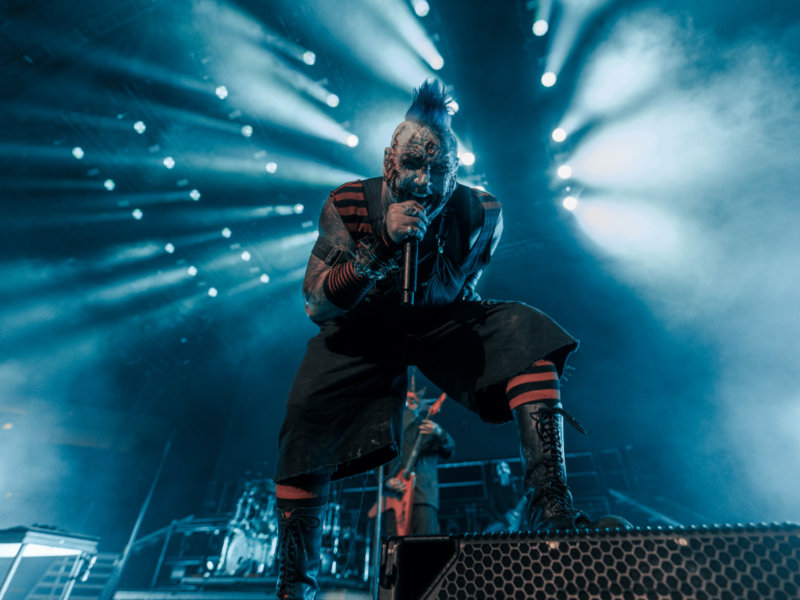 Fans have been waiting patiently for a headline tour from Mudvayne since 2009, and now that "The 26-City Psychotherapy Sessions" Tour is upon us, here is a little refresher about why these guys are soo good.
Mudvayne, stylized as MuDvAyNe, started out in the mid-90s and have given fans five superb studio albums, a live album, a compilation album, three extended plays, thirteen singles,seventeen music videos, and two video albums. That's quite the list, wouldn't you say?
The band has a very distinctive live performance, which is attributed to their pretty out-there stage presence that is built on face and body paint, uniforms, and daring theatrics.
Their breakthrough came in 2000, when they released their debut album, L.D. 50. It reached number one on the Heatseekers chart and number eighty-five on the Billboard 200. Songs like "Death Blooms" and "Dig" from that album became worldwide hits. It's incredible that these works of art are over 20 years old, yet they still sound fresh off the presses.
In the years after L.D. 50, they released The End of All Things to Come (2002), Lost and Found (2005), The New Game (2008), and Mudvayne (2009). All of which led to the band selling over 6 million records, earning a Grammy nomination, and winning an MTV Music Award for Dig. They really do deserve their place in rock history as some of the best to ever do it.
This tour follows the critical acclaim that these ICONS received for their participation in the recent Freaks on Parade tour featuring Rob Zombie. With Coal Chamber, GWAR, Nonpoint, and Butcher Babies as special guests, this tour marks the first time since 2009 that Mudvayne has been the tour's headlining act. That's why everyone's excited about it and waiting in lines to make sure they get spots.
Your only job now is to make sure you attend the show, and this is the best website to grab tickets. Just click the "GET TICKETS" button and place your order. It's fast, simple, secure and guaranteed.