RV Inn Style Resorts Amphitheater | Ridgefield, Washington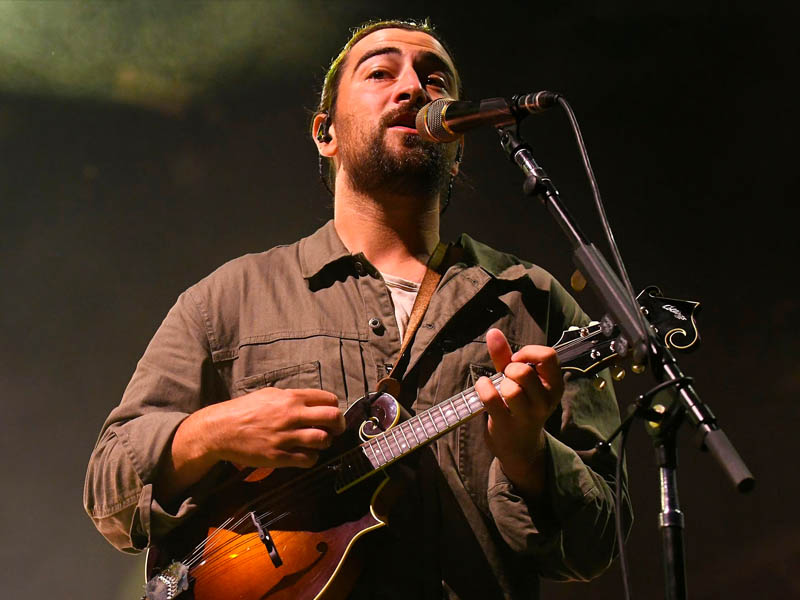 Folk-pop powerhouse Noah Kahan is not just someone on the verge of a phenomenal breakthrough, he's actually now a force to be reckoned with! His 2024 trek comprises over 30 dates across the U.S. and Canada, and the announcement has his fans scrambling for tickets! And how can they not? The critically acclaimed singer-songwriter released his career-defining work, "Hurt Somebody," in 2017, and things have continuously been looking up for the Vermont native! On Monday, 1st July 2024, fans in Ridgefield, Washington, can look forward to an incredible gig as part of Noah Kahan's We'll All Be Here Forever Tour! The highly-awaited stop will send Kahan to deliver his career-spanning hits at the RV Inn Style Resorts Amphitheater (formerly Sunlight Supply Amphitheater)! The show is anticipated to be one of Ridgefield's most exciting folk-rock spectacles of the season! So expect a fully-packed venue when you come and see Noah Kahan perform live! Score your tickets now so you don't miss out!
Noah Kahan is not your ordinary guitar-slinging folk singer-songwriter. The phenomenal performer is actually one of the fastest-rising stars in the Americana scene. After the outstanding success of his highly-regarded 2017 single, "Hurt Somebody," his career's trajectory has been pointing nowhere but up. That's why, for his 2024 trek, Kahan is slated to perform over 30 shows - the biggest outing of his career. In an interview, he explained his disbelief at the incredible success. "Even in my wildest dreams, if you asked me as a little kid what my dream was, I think this would've been too big. "I can't believe it. I am constantly grateful."
"Hurt Somebody" is the title track for his debut EP. Released in 2018, the effort peaked at number 22 on the Billboard Heatseekers chart. Meanwhile, the single served as his breakout hit, entering the Mainstream Rock chart and even earning gold in the U.S. and five-time platinum in Australia. After fans discovered Kahan through the single, they soon realized that the singer-songwriter had much more to offer. During live performances, his remarkable voice never fails to captivate his audiences. Kahan is known for his extremely high-energy sets but can also quickly shift into a mellow and emotional atmosphere for his ballads.
Fans who catch Kahan's live shows have always been blown away by his exhilarating performances, overall tightness, and exemplary musicianship of his band. You will not be disappointed when you see him conquer the RV Inn Style Resorts Amphitheater (formerly Sunlight Supply Amphitheater) on Monday, 1st July 2024. You can look forward to Kahan's iconic staples, including his best-selling singles "Stick Season" and "Sarah's Place." Kahan also recently dropped his massive hit, "Dial Drunk," which also has a version of the single featuring rapper Post Malone. Since releasing it in the summer, the song has clocked in almost 200 million streams across music platforms.
For his show in Ridgefield, Washington, Kahan will be lighting up the RV Inn Style Resorts Amphitheater. Formerly called the Sunlight Supply Amphitheater, the venue is a massive amphitheater that can accommodate up to 18,000 attendees. Since its opening in 2003, the amphitheater has developed a reputation as the preferred concert venue by top artists and fans in Ridgefield.
Hurry and buy tickets to see Noah Kahan conquer the RV Inn Style Resorts Amphitheater (formerly Sunlight Supply Amphitheater)! Tickets are now available through the Get Tickets link!