RV Inn Style Resorts Amphitheater | Ridgefield, Washington
The Rob Zombie and Alice Cooper-led Freaks on Parade tour will undoubtedly be a blast for fans of hard rock music. On September 19th, 2023, this concert will be held at the cutting-edge RV Inn Style Resorts Amphitheater, and you should get ready for the best "Shock Rock" show to ever grace a stage. These two masters are regarded as having the most amazing onstage theatrics in the business and a staggeringly huge catalog of chart-toppers that is guaranteed to light up the Ridgefield. Tickets are selling out quickly, and you really can't afford to delay. To purchase yours, click the "Get Tickets" button and select your desired location.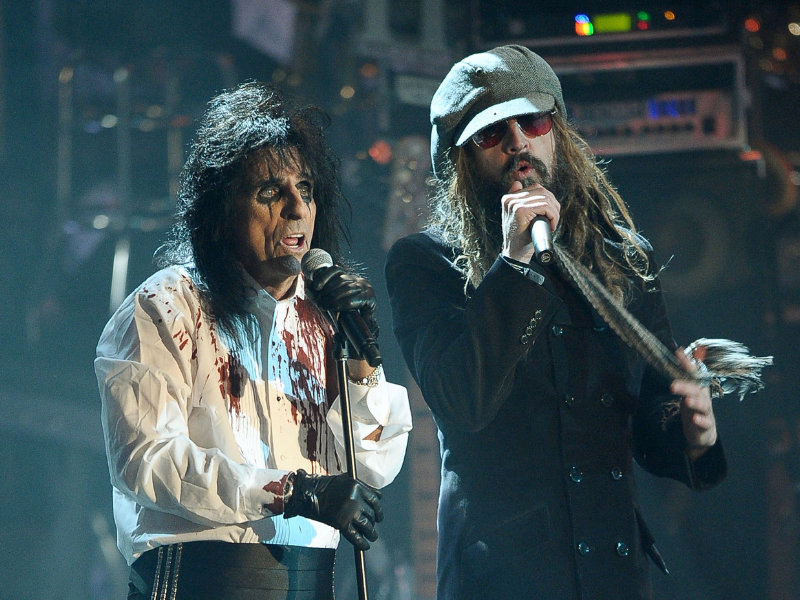 Due to his extraordinary talents, Rob Zombie has the entertainment industry groveling at his feet. His live performances frequently incorporate both science fiction and horror elements. While many know him as the lead singer of the heavy metal group White Zombie, he is best loved for his on stage performances, which feature some of the most incredible shock rock theatrics ever.
Alice Cooper eventually became the undisputed leader of "Shock Rock" through an impromptu routine featuring the man himself, a feather pillow, and a live chicken that caught the attention of media houses around the world. He rode that wave to create this genre of metal, and the rest is, as they say, history. His macabre and theatrical brand of rock evolved as a result, drawing inspiration from the shocking elements of horror movies, vaudeville, and garage rock.
Both performers are incredible live, and their extensive catalogs of top singles and accolades in the music business ensure a performance that will stick with you long after the last note has been played. Since the start of ticket sales, demand has exploded, and you have to act now before they are all gone. Clicking the "Get Tickets" button will bring you to the best seats in the house, so do it right away!