RV Inn Style Resorts Amphitheater | Ridgefield, Washington
Legendary rocker Sammy Hagar, together with the supergroup the Circle, is embarking on an extensive trek this 2022! The tour will send the Rock and Roll Hall of Famer across North America and make numerous appearances in major cities, including Ridgefield, Washington State. On Saturday, 3rd September 2022, Sammy Hagar and the Circle will be rocking out on stage at the Sunlight Supply Amphitheater! Fans can anticipate high-energy sets consisting of Sammy Hagar and the Circle's biggest hits, as well as fan favorites from his solo career and associated acts. Moreover, the show on 3rd September also features special guest George Thorogood! Get your tickets now and enjoy the most exciting rock show at the Sunlight Supply Amphitheater!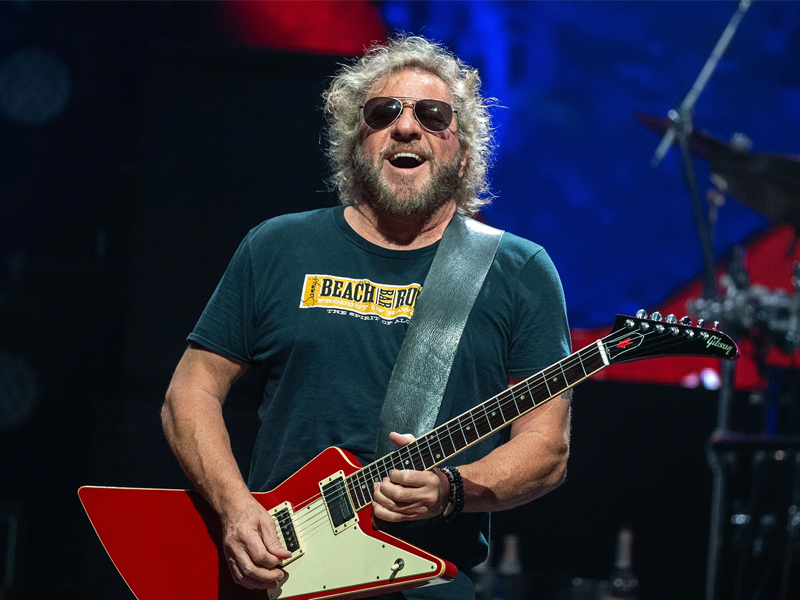 Iconic guitarist and vocalist Sammy Hagar has established himself as one of the most sought-after rock artists to come out of the '70s. He has joined numerous bands, including Van Halen and Chickenfoot, and spearheaded projects and supergroups with other accomplished musicians. Some of these bands and projects have come and gone, but Hagar remains steadfast in delivering his brand of rock music to the fans. Today, Hagar tours with the supergroup the Circle consisting of renowned musicians, such as fellow Van Halen alum Michael Anthony, virtuoso extraordinaire Vic Johnson, and iconic drummer Jason Bonham. Together, these musicians have made a reputation for bringing the most exciting, high-energy live sets on tour.
Fans can anticipate Sammy Hagar to cover his career-spanning hits, including tracks from his bands, such as Montrose, Van Halen, the Circle, and his solo years. His electrifying setlist has been known to include iconic rock anthems, such as "Your Love is Driving Me Crazy," "I Can't Drive 55," "There's Only One Way To Rock," "Heavy Metal," and many more.
Hagar's show at the Sunlight Supply Amphitheatre features '80s rock icon George Thorogood with his band, the Destroyers. Thorogood had penned massive hits, "Bad to the Bone," "I Drink Alone," "One Bourbon,
One Scotch, One Beer," and many more. His career spans more than four decades, but he remains unstoppable. Moreover, his shows boast of high-energy sets, attracting thousands of rock patrons all over America.
Score your tickets now to experience the incredible show of Sammy Hagar and the Circle and George Thorogood and the Destroyers at the Sunlight Supply Amphitheater!