RV Inn Style Resorts Amphitheater Seating Chart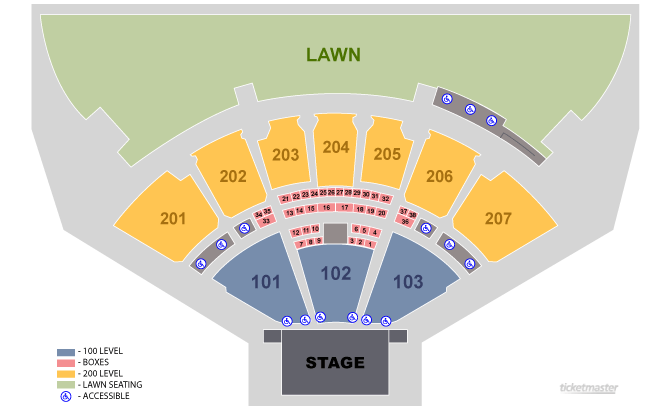 The Sunlight Supply Amphitheater features a seating capacity of up to 18,000 people. Accessible seating is available in Reserved and Lawn areas for all shows (other than those with Reserved seating only). Ramp access is available for all levels. Some seating is also available for those impaired of sight and/or hearing, with assisted listening devices available on request. Please contact the venue with your needs prior to your arrival at the amphitheatre.
The venue also featured Preferred Seating, which can allow you to upgrade to a tailor-made special experience of the event for you and your party. There are more than 30 box seats, providing seating for up to 300 people. The box suites include special advantages such as suite parking, VIP entrance (no waiting), a VIP Dinner, access to the VIP Star Oasis, personal VIP service, and VIP priority – the opportunity to purchase further tickets to shows including exclusive preferred seating.