RV Inn Style Resorts Amphitheater | Ridgefield, Washington
This summer, you can enjoy the best of gangsta rap when you check out 50 Cent's brand-new tour! The multi-award-winning rapper is embarking on a massive global outing, titled the Final Lap Tour, consisting of over 30 dates across North America! 50 Cent will make his way to Washington State, where he will be taking over the Sunlight Supply Amphitheater with his electrifying hits! Fans can look forward to platinum-selling bangers, such as "In da Club," "21 Questions," "P.I.M.P.," "Candy Shop," and many more. In the press release, the Grammy Award-winning rapper promises his audiences a ton of hits, plus songs that have not been performed in decades! The event, which will also feature performances from special guests Busta Rhymes and Jeremih, falls on Wednesday, 6th September 2023. If hip-hop is your jam, you better hurry and secure your tickets to see 50 Cent and his special guests before they're gone!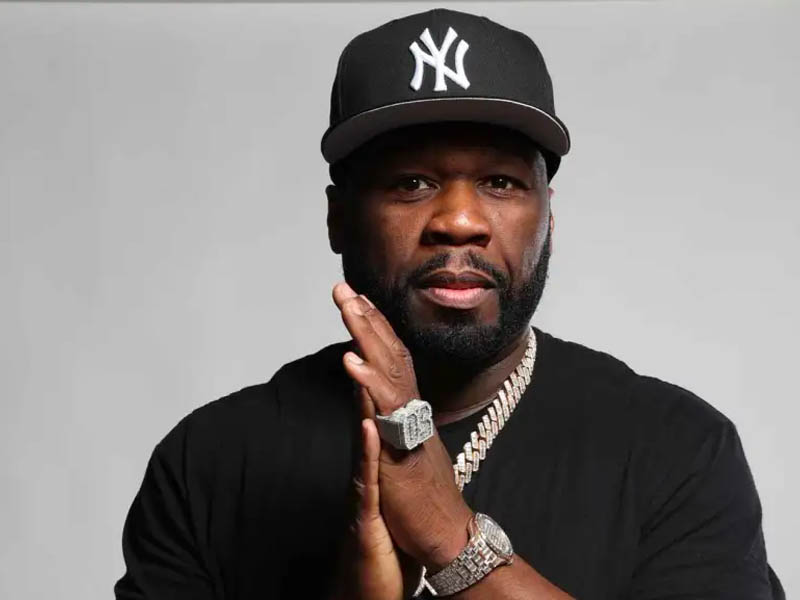 50 Cent's brand new outing, The Final Lap Tour, is being held to celebrate the 20th anniversary of his nine-time platinum-selling debut album, Get Rich or Die Tryin'. The record comes after 50 Cent made waves in the underground scene with the single "How to Rob." Due to the song's popularity, 50 Cent was invited to perform on Nas' Nastradamus Tour. In 2002, 50 Cent was discovered by Eminem when the rapper listened to the mixtape Guess Who's Back? He was invited to Los Angeles and he founded his record label, G-unit, which was funded by Interscope.
Get Rich, or Die Tryin' is produced by an all-star line-up comprising Eminem, Dr. Dre, and several notable music producers, Dirty Swift, Megahertz, and Rockwilder, among others. The album was a complete success thanks to the massive lead single, "In da Club." The song brought 50 Cent's popularity to mainstream heights, topping the Billboard Hot 100, three other Billboard charts, and the charts in 11 other countries. The song was followed by two more hit singles, "21 Questions" and "P.I.M.P." Meanwhile, the album was also a charting success. It dominated the Billboard 200 and Top R&B/Hip-Hop Albums. It sold over nine million copies in the U.S. After his stellar debut, 50 Cent released four more critically-acclaimed efforts, including the latest drop, Animal Ambition. He has sold an estimated 30 million albums worldwide and won multiple awards, including a Grammy Award, 13 Billboard Music Awards, a Primetime Emmy Award, three American Music Awards, and four BET Awards.
Busta Rhymes will join 50 Cent on this highly-anticipated outing. The Grammy-nominated rapper rose to prominence during the late '90s and became an influential figure in the hip-hop industry until the 2000s. Some of his more notable hits include "Don't Cha," "I Know What You Want," "Break Ya Neck," and "Put Your Hands Where My Eyes Could See."
Platinum-selling rapper Jeremih made his commercial debut with the single "Birthday Sex." The song peaked at number 4 on the Billboard Hot 100. Meanwhile, his self-titled debut album ranked number six on the Billboard 200. Since his successful debut, Jeremih released several more Hot 100 hits, such as "Down On Me," "Don't Tell Em," "All the Time," and "Oui."
If you're keen on experiencing a top-notched hip-hop show at the Sunlight Supply Amphitheater, you better hurry and secure your tickets now before it's too late!