RV Inn Style Resorts Amphitheater | Ridgefield, Washington
Get ready to ride out on the Highway Desperado Tour! With Jason Aldean, Mitchell Tenpenny, Corey Kent and Dee Jay Silver all coming to Sunlight Supply Amphitheater on Friday, September 22nd, 2023. This will be one hell of a country tour, filled with cool stories to tell your moms about, like the one "That's What Tequila Does," and that time we were "Burnin' It Down." So grab some tickets and get your high horses down to the Highway Desperado Tour… and who knows, there might even be some sneaky new songs in for you too!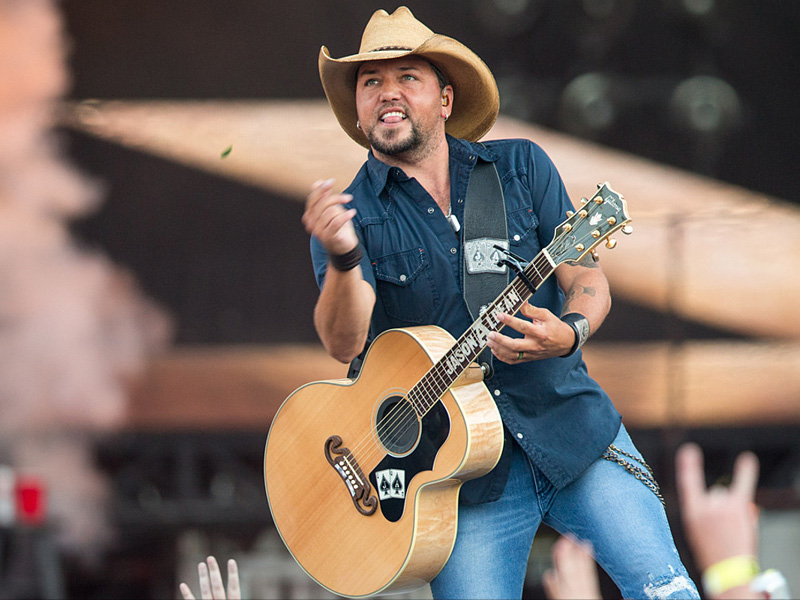 Jason Aldean, who has won the ACM's "Entertainer of the Year" award three times, is responsible for 27 number one singles, 15 billion streams, and the sale of more than 20 million records. Notably, all seven of Aldean's prior studio albums have received the PLATINUM certification or higher, and he has more songs that have peaked in the top ten on Billboard's Hot Country Songs chart than any other artist since he first appeared on the chart in 2005.
Singer, songwriter, performer, and producer are just a few of Mitchell's many talents in the entertainment industry. Mitchell has, ever since the release of his first single, "Drunk Me," established new benchmarks for what constitutes a breakthrough success in the country music industry. This double-platinum-certified, number-one hit has received a total of 618 million on-demand streams in the United States alone. It is taken from his debut album, Telling All My Secrets, and it helped him achieve the best first-week showing of any major label country debut album at the time of its release. Since that time, he has been recognized with nominations for the CMT Awards as well as the Academy of Country Music Awards.
The year 2020 marked the release of Corey Kent's studio album titled "From the West," which went on to amass more than 3.5 million streams and served as a launching pad for the subsequent chapter of his career. The combined number of streams for his songs "Gold" and "Ain't My Day," which is a fan favorite, is almost 15 million. Corey released his sophomore album, titled '21, in December 2021, to an excellent reception, and his hit "There's Always Next Year" featured on several playlists across all the streaming platforms. Corey's single "Wild As Her" was published on March 4, 2022, and it immediately became a massive hit.