RV Inn Style Resorts Amphitheater | Ridgefield, Washington
The very last show by Korn and Evanescence at RV Inn Style Resorts Amphitheater on Friday, September 16th 2022. OK, not the very last show ever, just the last show on this tour, so still don't miss it, or it will be a very long time till you can catch them together again! Korn will be playing their recently released 2022 album, Requiem. Meanwhile, Evanescence are bringing their 2021 album, The Bitter Truth, out for a spin. The two bands will be joined by as-yet-unnamed various support acts throughout the tour. Grab some tickets right now.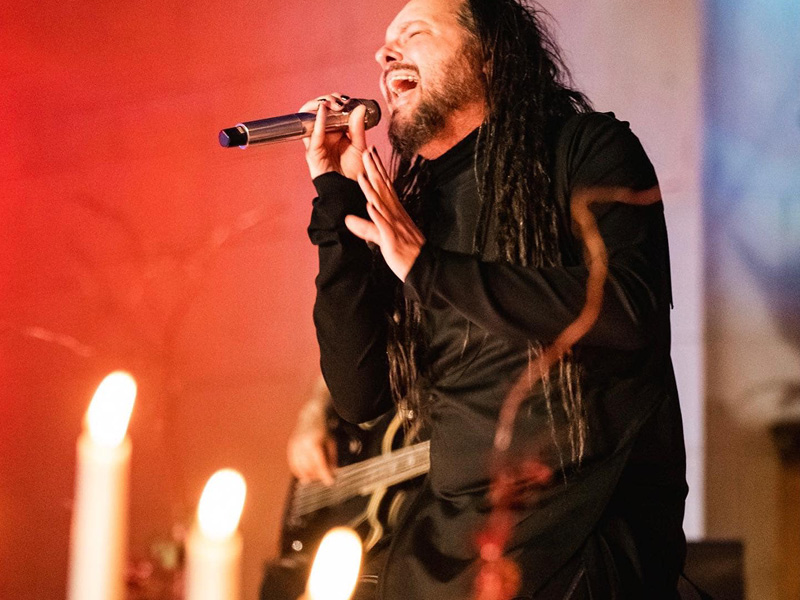 "We're looking forward to going on tour this summer and bringing our friends, Evanescence, out," said Korn singer Jonathan Davis. "Whenever Amy comes to one of our shows, I always love seeing her on the side of the stage watching the whole set and rocking out. We're gonna have a great time on this tour, and we can't wait to see you there." Evanescence's Amy Lee added, "I fell hard into Korn's music in high school. It was an inspiration during the formation of my own band. The chances we've had to play together over the years are special, a part of our history. They remain one of the best live bands I've ever seen. It's an honor and a thrill to go out with our friends again, our first full tour together since '07. We're all really looking forward to this."
Storming out of Bakersfield, California, in the mid 90s with two massive albums, Korn, and, Life is Peachy, brand new and innovative, the band ushered in a whole new scene. Combining hard-edged guitars with house-shaking bass and glass-shattering drums with elements of hip-hop, Korn was at the forefront and pioneered the sound of "nu metal." Korn's current lineup features founding members James "Munky" Shaffer, on rhythm guitar, Reginald "Fieldy" Arvizu on bass, Brian "Head" Welch on lead guitar, and backing vocals, and lead singer Jonathan Davis, with the addition of drummer Ray Luzier. Their latest album, Requiem, is their fourteenth. It was released in February 2022 charting at number 14 on the Billboard 200, number 2 on the Rock Albums chart, number 1 on the Hard Rock Albums chart, as well as number 1 in both the UK and Australia.
From in Little Rock, Arkansas Evanescence was founded, in 1995 by lead singer, pianist, and keyboardist Amy Lee and guitarist, keyboardist and drummer Ben Moody, who left the band in 2007. The rest of the band are guitarist and baking singers Troy McLawhorn and Jen Majura, with bassist Tim McCord, and drummer Will Hunt. Their fourth studio album, The Bitter Truth, was released in March 2021, and is the band's first full album of new material since their self-titled third album in 2011. The Bitter Truth charted at number 11 on the Billboard 200, number 2 on the rock Albums chart, and number 1 on the Hard Rock Albums chart.