RV Inn Style Resorts Amphitheater | Ridgefield, Washington
Something Wild is up this summer! Ready to dispel the dry boredom, Lindsey Stirling is coming to multiple cities in a five-week tour with Walk Off The Earth! Summer is extended as they come to the Sunlight Supply Amphitheater on September 1. Quenching your thirst for a good concert these final dog days, the violin virtuoso will prance, shuffle and bop with her mesmerizing violin performances. Kick off your September with a bang as you immerse yourself in this concert's fusion of classical music, pop, and hip-hop. It is sure that you will unwind, have your palate cleansed, and have renewed energy as you jam along to Stirling's compositions like "Underground," "Til the Light Goes Out," "Love Goes On and On," "Between Twilight," and "The Upside" live. In addition, you will surely Bet on this concert as the uplifting, experimental, and incredibly clever band Walk Off the Earth comes along. This concert will soak you with fun and positive energy, so don't slack off and buy tickets now!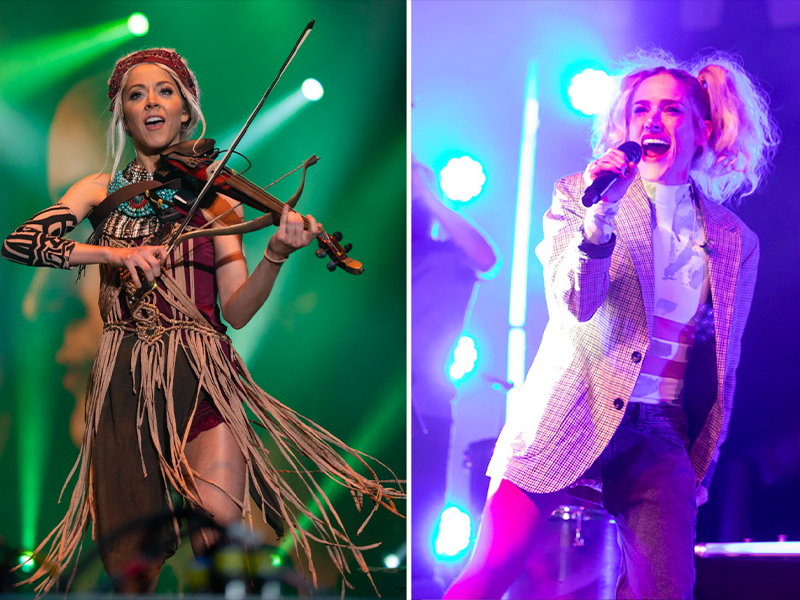 A true virtuoso, Lindsey Sterling has captivated people not only with her talent with the violin but also with her graceful dancing, which she effortlessly combines with her playing. Classical music, pop, and hip-hop smash together in her performances. This is the reason why it is not surprising that she is far off already since she competed on America's Got Talent back in 2010. From a favorite TV show competitor to a Youtube star, her career is on cloud nine.
Linsey's stint on AGT was her stepping stone to seizing that online popularity. Due to a higher demand for her performance, she posted videos on Youtube, which continued to capture people's attention. Her first music video that became viral was "Spontaneous Me." This was followed by several videos, which gained millions and millions of views. In fact, in 2012, her cover of "Crystallize" became Youtube's eighth most-viewed video of the year, reaching 42 million views. Unrelenting, she debuted her self-titled album that same year. This was followed by "Shatter Me" in 2014. She spent the following years touring, appearing on other notable artists' shows and channels (like Pentatonix), and producing albums. Overall, she has released six albums with "Snow Waltz" as the most recent.
On the other hand, Walk Off the Earth is the very definition of infectious music. Their songs are usually uplifting, experimental, and incredibly clever. If you have been on Tiktok this past year and months, you probably heard one of their songs. They are a band that usually has something up in their sleeves. There is more to expect from them in the months to come, especially with their talented members, including Gianni Nicassio, Joel Cassady, Sarah Blackwood, David Speirs, Adam Michael, and CJ Hinds.
The band was established in 2006. They started building themselves with covers, but unlike others, they did so innovatively. They finally hit big in 2012 when their cover of "Somebody That I Used to Know" went viral. This would open doors for them to be signed with Columbia Records and release their album "R.E.V.O." (Realize Every Victory Outright). They released more albums in the following years, but a big highlight in their career is their resurgence on the internet through Tiktok. In the past months, people have fallen in love with their songs "Bet on Me" and "My Stupid Heart."
For five weeks, Lindsey Stirling will headline a summer tour accompanied by Walk Off the Earth. Meet them at the Sunlight Supply Amphitheater on Friday, September 1. Buy tickets now!