RV Inn Style Resorts Amphitheater | Ridgefield, Washington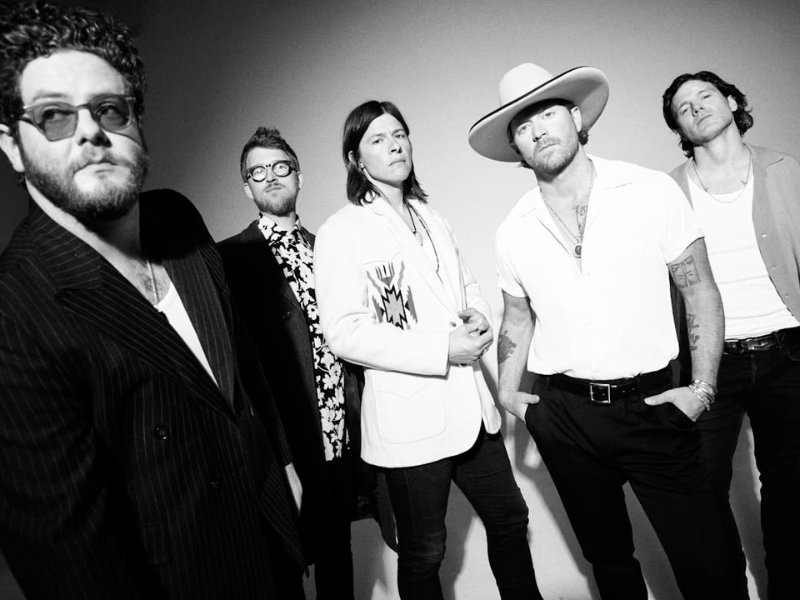 It's a good time for rock music right now because NEEDTOBREATHE is heading for the road on an exciting world tour! This marks a monumental moment as the band just released their ninth studio album (and it was filled with some of the best music today!). Their upcoming tour is taking them to cities all over the world, including a highly anticipated stop in Ridgefield, Washington. Stay tuned for all the details because we have them all for you.
NEEDTOBREATHE is bringing The Caves World Tour to the Sunlight Supply Amphitheater on Friday, the 10th of May, 2024. This is your chance to catch the band live when they land in your area! What makes this show even better is that Judah and The Lion is joining them as special guests!
If you want to catch NEEDTOBREATHE live in Ridgefield, you better score your tickets as early as now! Tickets are selling out fast!
If you haven't heard about NEEDTOBREATHE's latest album, "CAVES," you're in for a treat. Fans and critics can't stop raving about it and for a good reason! This 11-track masterpiece has been described as nothing short of spectacular. It's like a musical journey that's captured the hearts of fans and experts alike.
The album's not just about sticking to their signature sound. "CAVES" showcases the band's growth and a broader cross-genre appeal. It's like they've cranked up the rock factor, giving the album a bolder, more solid foundation. A review from Nashville Lifestyles pointed out that it's packed with all the energy and inspiration we love from the band, but with an added rock punch.
What makes "CAVES" even more special is how it reflects the band's journey of self-discovery over the past few years. It's like they've tapped into a whole new identity and embraced a freedom we haven't seen from them before.
In line with the release of the album, they announced a very special world tour to go along with it! The CAVES World Tour is the biggest the band has ever done, and if you're a fan, you can't miss it. They're bringing along Judah and The Lions on their North American run, and it's going to be even better.
"I mean, we're taking Judah & The Lion out with us, who are good friends of ours, and so we're excited about that, because it makes the backstage as good as the stage, you know, and that always helps," the band's frontman, Bear Rinehart said in an interview with Country Now.
He further shared, "We've been working on the tour for months now already, rehearsing and getting the set list together and all that, so it'll be the most ambitious, big tour we've ever done, but in the same way, the goal is the same. We're putting 10,000 people in a room that don't believe the same way, they're different ages, they like different styles of music, you know, trying to make that night special. You know, how do we become a community for that night, you know, under one roof?"
When the band lands in Ridgefield, Washington, you need to be sure to catch them live! This monumental moment only comes once in a lifetime, and you can't miss it. The show's happening at the Sunlight Supply Amphitheater on Friday, the 10th of May, 2024 - mark your calendars! Tickets are on sale right now. So if you want to catch the show, you better secure your tickets before they sell out!