RV Inn Style Resorts Amphitheater | Ridgefield, Washington
This summer, folk rock legend Neil Young will be hitting the road for the first time in four years! The illustrious singer-songwriter, most famous for his incredible hits, such as "Heart of Gold," "Four Strong Winds," "Harvest Moon," and "Old Man," will be setting out on a West Coast run comprising of 15 cities, including a coveted stop in Ridgefield, Washington! On Tuesday, 18th July 2023, Young will make his way toward the RV Inn Style Resorts Amphitheater (formerly called the Sunlight Supply Amphitheater) for a one-night rock spectacle! The two-time Rock and Roll Hall of Famer has amazing news for fans who will be coming to the show! This year's setlist will include a plethora of songs that Young has not performed in a while! So you're likely to catch rare tracks from his career-spanning catalog! Score your tickets now to experience Neil Young's live, exhilarating set at the RV Inn Style Resorts Amphitheater!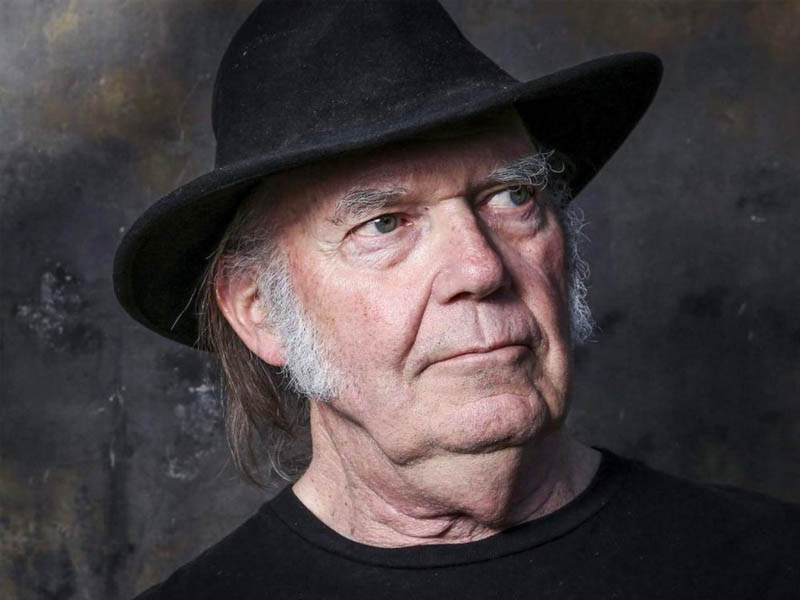 The 2023 Coastal Tour may be sticking to the West Coast this summer, but Young is already set to perform a couple of two-night runs in select cities. The rock and roll legend will also be covering large arenas in California, Oregon, and Washington. In a press release, Young announced that the catalog would feature a more obscure setlist and highlight songs he has never performed. "I don't want to come back and do the same songs again. I'll feel like I was on some sort of carnival ride. I'd rather be doing these other songs I haven't done… I won't have to compare how I'm doing 'Heart of Gold' to (how I played it in) 1970, 1980, 1990, 2000, 2010, 2020…"
Fans can also expect some iconic singles, including "Song X" from Mirror Ball. Young also intends to perform some iconic tracks, such as "If You Got Love" from Trans and "Prime of Life from his 1994 effort, Sleeps with Angels. Young added, "They're old songs. But I wake up with them in my head every morning. They are songs that apply to my life right now and apply to everyone's lives in this era that we're in. Some of them were written 10, 20, 30, 40 years ago, but never really played live."
Since emerging in 1963, Young has become one of the most prominent rock and roll personalities of the 20th century. He has performed with several notable rock bands, such as Buffalo Springfield, his backing band, Crazy Horse, and a short stint with folk-rock supergroup Crosby, Stills, Nash & Young. He has received wide critical acclaim due to his striking, personal lyrics and amazing guitar work. His music, which comprises mainly rock, influences other genres, such as folk and country.
In 1972, Young released his first number-1 solo album, Harvest. The famous album features performances from renowned musicians, such as James Taylor, Stephen Stills, David Crossby, and Graham Nash. The album, which spawned the number 1 Hot 100 hit "Heart of Gold," dominated the Billboard 200 chart and entered the charts in nine other countries. The album sold over four million copies in the U.S., making it the best-selling effort of his career. Moreover, Harvest was inducted into the Grammy Hall of Fame in 2015.
Young's amazing six-decade career has produced 45 studio albums and over 60 singles. Furthermore, he has sold an estimated 75 million albums worldwide. His exemplary work has resulted in numerous accolades, including three Grammy Awards, seven Juno Awards, and an MTV Video Music Award. In 1995, he was inducted into the Rock and Roll Hall of Fame for his solo music. Two years later, he was once again inducted for his work with Buffalo Springfield.
Catch Neil Young at the RV Inn Style Resorts Amphitheater on Tuesday, 18th July 2023! Tickets are now up for grabs!