RV Inn Style Resorts Amphitheater | Ridgefield, Washington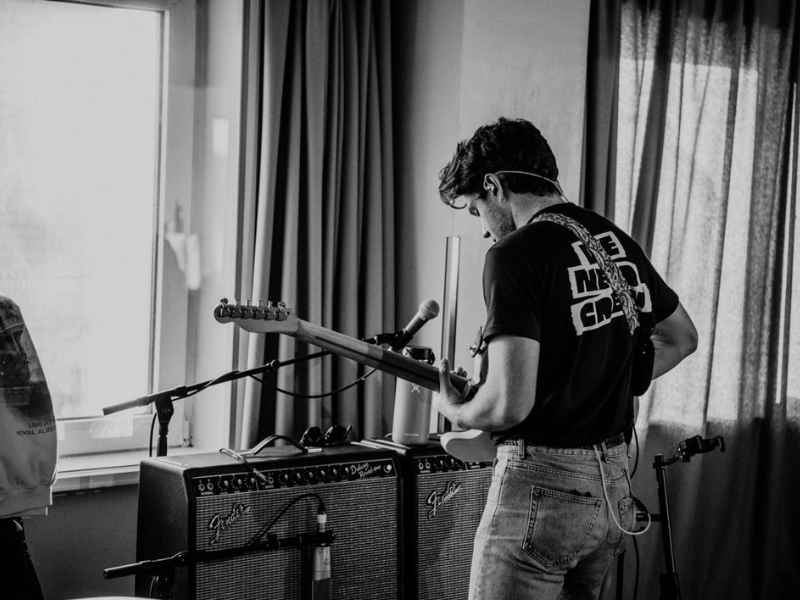 Everyone's favorite Irish singer-songwriter, Niall Horan, just announced his forthcoming world tour, THE SHOW LIVE ON TOUR 2024! He recently released his third solo studio album, "The Show." Fans from all over the world, including us, have been streaming it nonstop. The album features his recent singles "Meltdown" and "Heaven."
Niall's much-awaited world tour is finally here. After his 2020 tour to support his second album was canceled due to the pandemic, everyone has been waiting to know when Niall would return to the stage. Finally, the time has come!
Now is the time to catch him live as he makes his way to the RV Inn Style Resorts Amphitheater on Wednesday, the 24th of July, 2024. With his boyish charm and a smile that lights up the room, we're sure you won't be able to resist not coming to this show!
So call your friends and tell them you're seeing the one and only Niall Horan live! Buy your tickets before the show sells out.
The Irish singer Niall Horan got thrust into fame as a teenager upon joining a boyband that quickly became the biggest-selling boyband in history, One Direction. Niall always knew he wanted to be a musician from a young age, practicing his vocals and honing his ability with musical instruments. His parents were, of course, supportive. But because his hometown Mullingar, Ireland wasn't a creative hub like Dublin, he made the 50-mile journey to audition for The X Factor.
And the rest is history as Niall Horan now flies as a solo artist— a very successful one at that. In 2017, a year after the separation of One Direction, Niall released his first album as a solo artist. The album showcased who he is as an individual artist and sounded very different from the music he was releasing with the band. He took on the folk/pop/rock genre and gave everyone a debut solo album no one could forget, "Flicker." The album featured hits like "Slow Hands" and "Too Much To Ask," which both peaked at the Billboard Charts Top 100 in several countries.
He followed up in 2020 with a sophomore studio album, "Heartbreak Weather." Songs from the album include "Nice To Meet Ya" and "Put A Little Love On Me." The release of the album was a success, topping the charts once again. Niall then announced that he would go on a world tour to support "Heartbreak Weather." However, it got canceled due to the pandemic.
After three years, Niall Horan broke his musical silence and released his first single in February 2023, "Heaven." The next single to become public is "Meltdown," and after a few months, it was followed by the release of his album "The Show," which featured both singles.
He talked about one of the songs from the album, "On A Night Like Tonight," in an interview with The Rolling Stones. Niall said, "What makes this record incredibly special to me is it's a reflection of where I am in my life today, as a person, a musician, and of course, as a songwriter," he explained ahead of its release. "Can't say I'm not a little nervous, but hopefully, you'll still like this version of me when you listen to the new record."
If you've been with Niall throughout his entire musical journey, this new era of his music showcases a deeper side of him. Join him as he connects with his fans from all over the world when he comes to the United States. He will bring "The Show Live on Tour" to the RV Inn Style Resorts Amphitheater on Wednesday, the 24th of July, 2024, and you don't want to miss this.
Buy your tickets today before the show sells out by clicking on "GET TICKETS."