RV Inn Style Resorts Amphitheater | Ridgefield, Washington
Pentatonix is coming to North America on their "World Tour," and they are going to rock you to your core while they light up the city with some of the most incredible vocal talent. Lauren Alaina, the show's special guest, will make a huge impact on the show's overall vocal entertainment value. Simply put, it is going to be one hell of a show. On September 14, 2023, the RV Inn Style Resorts Amphitheater will play host to world-famous performers who have wowed audiences everywhere with their incredible brilliance. Tickets are selling out fast, so click the "Get Tickets" button right away to secure yours.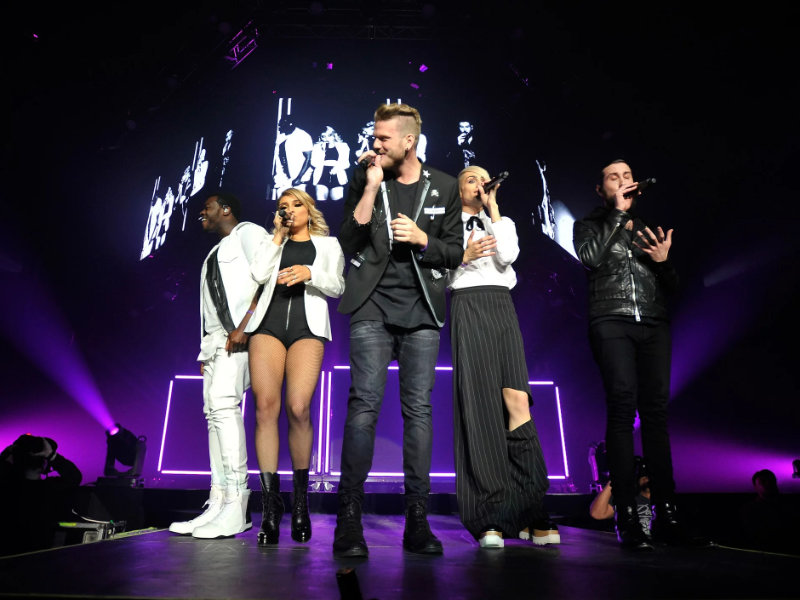 They have sold over 10 million albums worldwide and performed everywhere, from the White House and Macy's Thanksgiving Day Parade to the Hollywood Bowl. Scott Hoying, Mitch Grassi, Kirstin Maldonado, and Kevin Olusola formed Pentatonix in 2011, and who can forget Matt Sallee?
Three Grammys and a Daytime Emmy nomination are already on their list of achievements. In recognition of their work, a star was placed on the Hollywood Walk of Fame for them on February 21, 2023. Pop aesthetic elements such as vocal harmonies, percussion, basslines, riffing, and beatboxing are present in both cover versions of popular songs and original compositions, often presented as medleys.
Due to the uniqueness of their music, they have gained widespread recognition and respect around the world. In addition to their groundbreaking performances at award shows and impressive discography, Pentatonix also made a cameo appearance in the box office hit Pitch Perfect 2. They're generous folks who've given to causes like Make-A-Wish and the Do It For The Love Foundation, among many others.
Every one of their shows is a smashing success, with sold-out crowds in attendance. You have, quite literally, stumbled upon the best place to buy tickets. To purchase tickets, click the "Get Tickets" button and follow the on-screen instructions.