RV Inn Style Resorts Amphitheater | Ridgefield, Washington
If you've been a 'sucker for The Jonas Brothers, remember this! The brothers are back and they're making their way to the Sunlight Supply Amphitheater on Wednesday, 1st September 2021 for their "Remember This" tour, the name penned from its upcoming single that will be featured in NBC's promo for the Tokyo Olympics. "If this past year has taught us anything, it's that we need to remember the important moments in our lives", the brothers said. The Jonas Brothers invite you to a night worth remembering, with the brothers jamming together with your favorite tracks. Remember this, book your tickets now!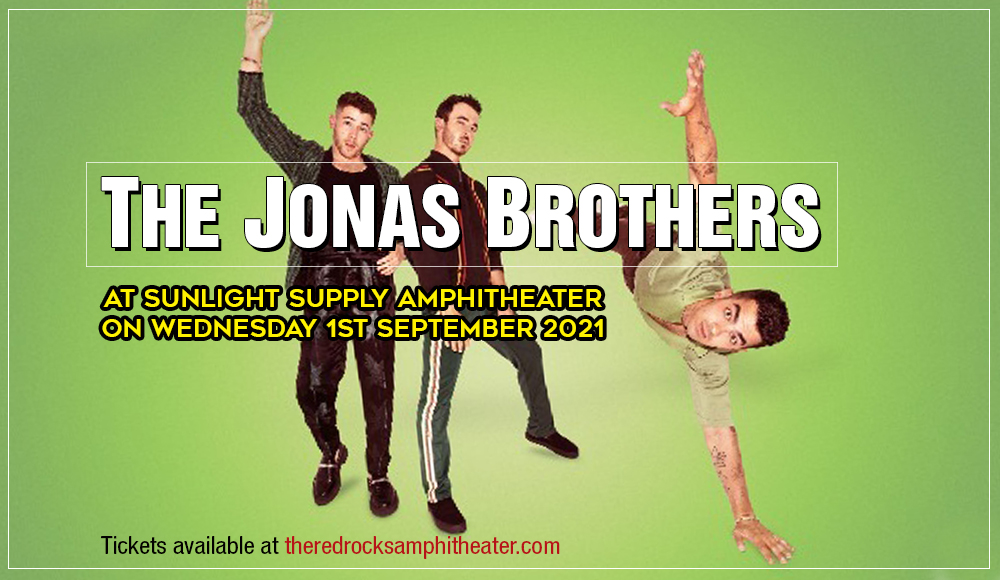 The brothers, Joe, Kevin, and Nick, came together in 2005 and signed under Columbia Records with their first release, "Please Be Mine". By 2007, after a shaky start with Columbia, they signed with Hollywood Records, and the brothers carried on and dived into various means such as different soundtracks and jingles letting their voices shine through. Fans would surely remember their star-studded appearance in Disney's "Camp Rock", where they co-starred with Demi Lovato. Their self-titled second album saw success hitting #5 on the Billboard 200 chart. It featured fan-favorite tracks such as "Hold On" and "SOS".
The brothers got fans hooked with hits including "Love Bug", "Tonight", "When You Look Me In The Eyes, "Live to Party", and many more. They were Grammy-nominated for "Best New Artist", and won "Breakthrough Artist" in the AMAs in 2008. After a hiatus from 2013, the band made a huge comeback in 2019 with the chart-topping hit, "Sucker" with Republic Records, debuting at #1 on the Billboard Hot 100, the 34th song to do so.
Happiness has greeted fans once again following their 2019 "Happiness Begins" album release, their first since 2013. Once again, the happiness returns as the brothers take you on a night that you'll surely remember! Book your tickets now!